Managing gatherings

shouldn't be hard
Easily keep track of guests and what they
bring to your events
Know who's bringing what to your next event
Forget people showing up with the same things, get a bird's eye view of what people are bringing ahead of time!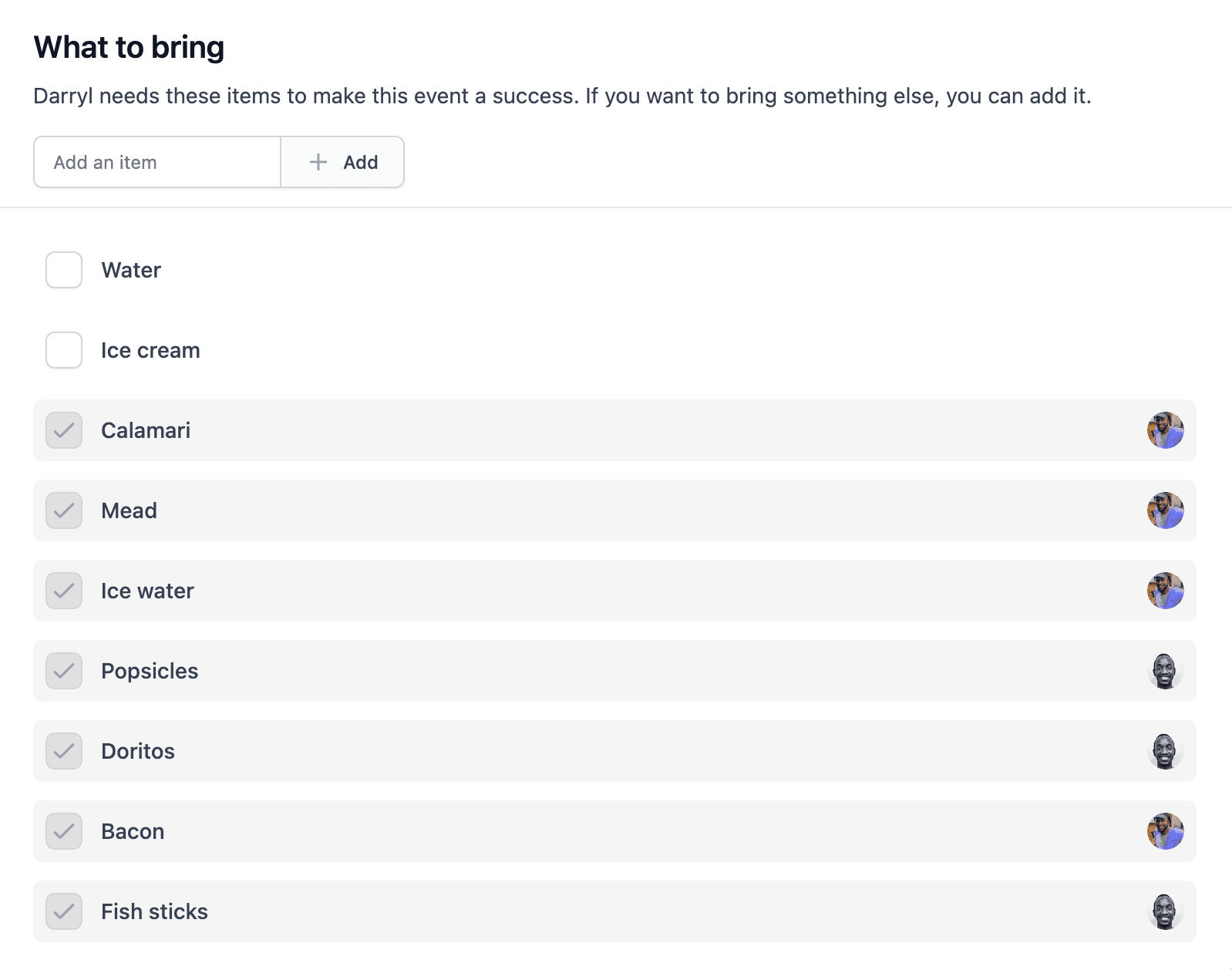 Transparency between you and your guests
Get peace of mind with updates of what's happening with your event.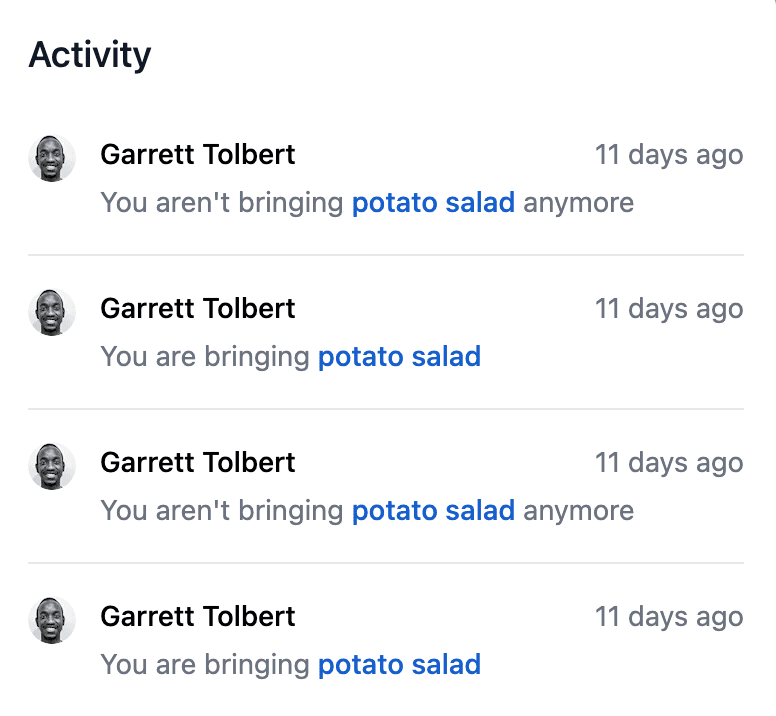 Heaust is for you
Having friends over for a wine-down Wednesday?
Heaust helps you know who's bringing the Red, the White, and the in-between. Make sure nobody forgets the charcuterie this time, with Heaust!
Are you a student?
Heaust helps you and your classmates know what assignments and topics are going to be discussed at your next study session.
Throwing a holiday office party?
Share the event with the planning committee so you know who doesn't bring the wrong decorations again, all managed by Heaust.
Volunteering at your kid's soccer game?
Use Heaust to coordinate with other parents to ensure your kids have healthy snacks postgame!
Try Heaust today.
Completely free